King David – eco-poet
David was a man of contrasts and often contradictions: shepherd boy and powerful King; mighty warrior and sensitive poet; saint, sinner and song-writer. I want to suggest adding nature-poet and eco-theologian to that list. Whilst there's much scholarly debate about the Davidic authorship of the Psalms, I'm taking the canonical line here, working on the assumption (as both Old and New Testaments do) that the 73 Psalms attributed to David and possibly some of the un-attributed ones were either by him personally, or from a Davidic 'school' which reflected his views.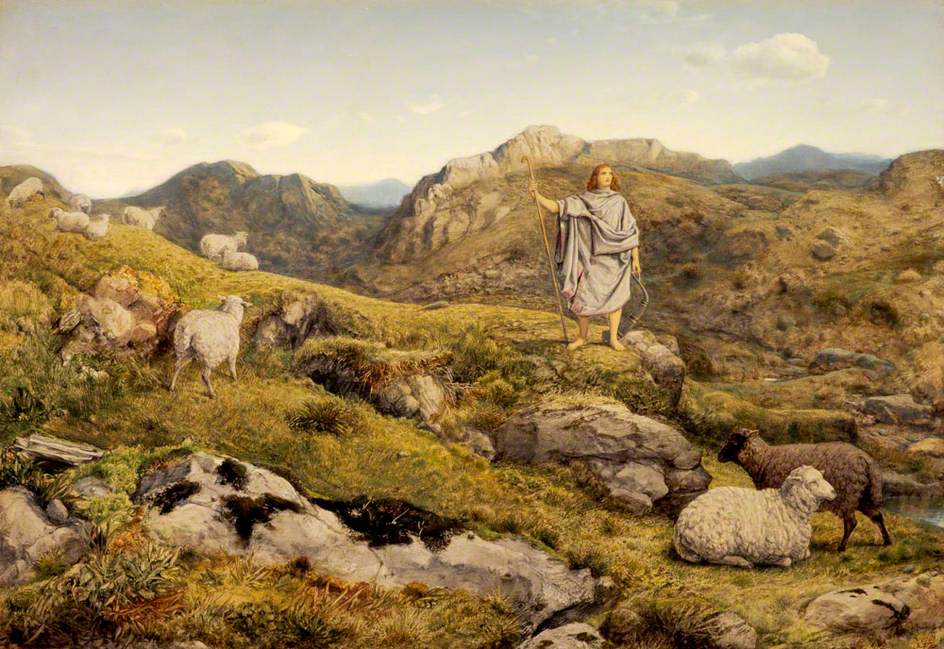 One striking thing about the Psalms attributed to David is the nature writing they contain. Here are just a few:
The glaring omission from this list is Psalm 104, the most complete and beautiful nature poem in the Psalms, and quite probably in all ancient literature. It's only missing because it's not attributed to David. However it appears to be in direct continuity, in language and style, with Psalm 103 (which is ascribed to David) and more significantly it picks up on the nature themes in the other Davidic Psalms. Whilst Psalm 103 praises God for his acts in history and his compassion towards people, in Psalm 104, humans are but one amongst the many recipients of God's love and care. Even the lions, which David hunted in his youth and which his culture would have seen as threatening, look to God to provide their food (vs. 21–22). The night belongs to them as much as the day belongs to people and other animals.
The Davidic Psalms are neither romantic urban musings nor tree-hugging eco-spirituality. They are the product of a mature faith in God, rooted in scripture, experience and nature. God is Creator, Sustainer and Saviour not just of people but of all creatures. The Psalms balance a faith that is intensely personal, wondering at how God forms us in our mother's wombs (Psalm 139) and loves and forgives us despite our frequent failings and inconsistencies (Psalm 51), with a knowledge that God's interests are much wider than our individualistic concerns but include the whole of creation. The church needs more songs and poems like these!
We are happy for our blogs to be used by third parties on condition that the author is cited and A Rocha International, arocha.org, is credited as the original source. We would be grateful if you could let us know if you have used our material, by emailing [email protected].
6 responses to "King David – eco-poet"