How big is your Jesus?
After three years and 36 blogs, I'm taking a short break from writing for Planetwise, so it seems appropriate to conclude this series on biblical eco-characters with Jesus. I've written before about the false perception that Jesus ignored creation care. I pointed out that his teaching used natural imagery throughout, that at the heart of the Lord's Prayer was a vision of the earthing of God's Kingdom, and that the great commission he gave to his followers included preaching the good news 'to all creation.' Others helpfully commented on my blog by pointing out Jesus' continuity with Old Testament teaching on creation care, and that whilst he couldn't have addressed today's context of ecocide his teaching condemned the greed and materialism that underlie today's culture. (e.g. Luke 6:20–26).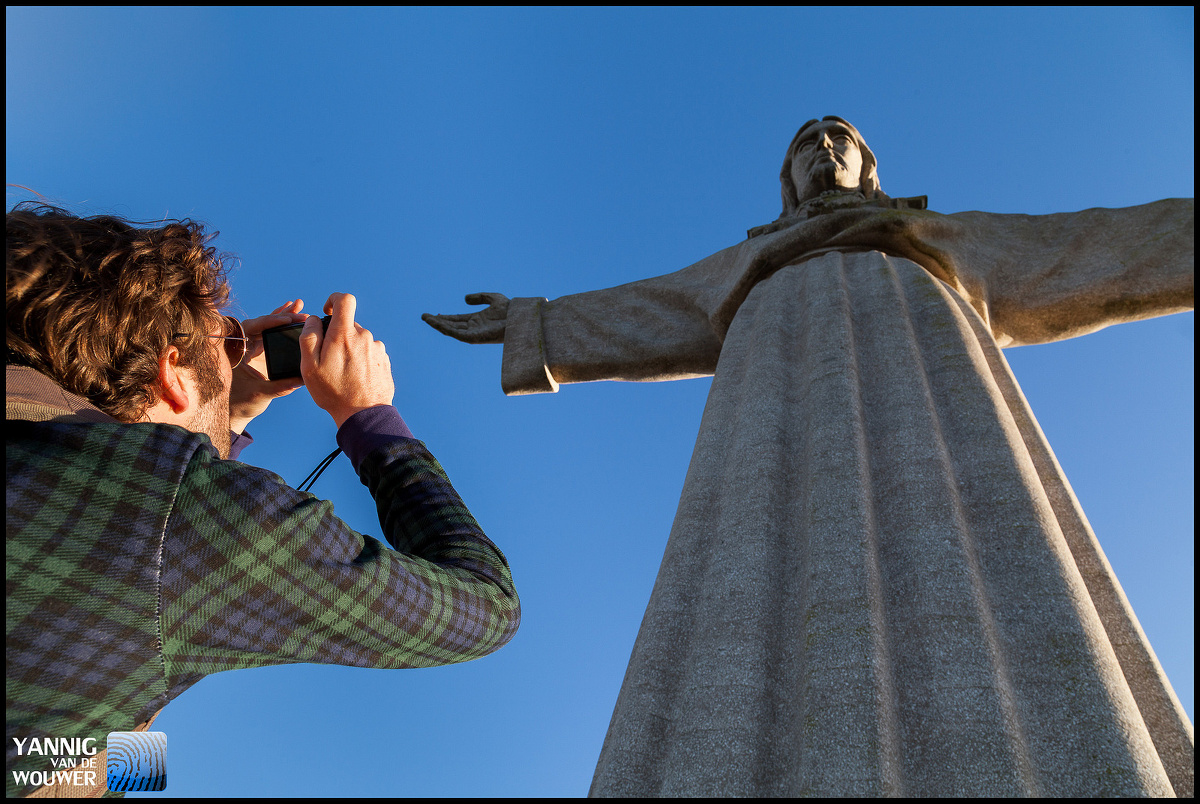 This is all helpful, but as I've reflected further I realise I failed to address the most important questions of all. Who was Jesus and what was his mission on earth? You see, I think we've so individualised Jesus that we've reduced him to a pocket-sized personal Saviour: 'My Jesus, my Saviour' – lovely song but dangerous doctrine with its possessive pronoun and focus. So let's turn for a moment and ask who Jesus was and is in relation to the whole created order …
Firstly, Jesus was the 'new Adam' (1 Corinthians 15:22, 45; Romans 5:12–18). Not only does this imply that Christ's life, death and resurrection gave the possibility of a new start to the whole human race, it also links to Adam (and thus all humanity) as made from the adamah – the soil or earth. As James Jones has pointed out,[1] Jesus was the new son of the soil (the Son of Man / Adam), breaking the curse that Adam's sin had placed on the earth (Genesis 3:17). Moreover, in Jesus' birth as a human baby, material creation is reaffirmed. Significantly, John's gospel speaks of Jesus, the Word, becoming 'flesh' (sarx), deliberately choosing a term that conveyed all animal-kind rather than only 'human' (anthropos). In Jesus's birth, the one by and for whom the whole universe was made (Colossians 1:15–16; John 1:1–3) becomes a tiny, vulnerable part of creation, and in that moment new creation begins. In Jesus' incarnation a seed is planted that makes a new beginning possible, not only for us humans in our relationship with God, but for the whole created order.
Secondly, Jesus was and is 'Saviour of the World' (John 4:42; 1 John 4:14). Whilst the Samaritans who first used these words were probably celebrating that Jesus had come for Gentiles as well as Jews, and whilst "God so loved the world" in John 3:16 seems to have the immediate context of the world of human society, both verses use 'cosmos' for world – a word that in both classical and New Testament Greek meant the same as today – everything that exists in creation. John's Gospel is a theologically sophisticated text and he knew exactly what he was implying. John 1 consciously begins with the same words as Genesis 1, showing that Jesus, the Word, is a cosmic figure – the Creator (John 1:3) – who also brings light to the world, both physically and spiritually. Elsewhere, Paul states categorically that Jesus is the one through whom God was pleased 'to reconcile to himself all things, whether things on earth or things in heaven, by making peace through his blood, shed on the cross' (Colossians 1:20). Thus, all those songs and sermons which speak of Jesus coming 'for me' and 'for us' (whilst rightly emphasising how personally God loves us) are in danger of reducing Jesus to our size. Jesus came to die and rise again to fulfil God's whole big project of creation and new creation. Every valley and mountain, every bird and tree, every nation and person are caught up in why Jesus came to earth.
Thirdly and finally, Jesus is the future of creation. According to Paul's letter to the Ephesians (1:9–10), God's big plan – the mystery at the heart of the universe – is "to bring unity to all things in heaven and on earth under Christ." Too often, as Christians, our goal has been too small. Yes, our mission includes preaching the gospel, making disciples, caring for the poor, seeking justice, waging peace, but none of these are our ultimate aim. These are all pieces of a bigger jigsaw – the renewal of all creation in Christ. That is the goal of God's mission, the big picture we should keep in mind in all our activities and priorities. It follows that 'mission' which damages the planet, harms the poor, or fails to address people's spiritual needs, is at best incomplete and at worst a false gospel. Creation is longing to be set free from its bondage to decay, and it is the Church's mission to articulate and assist in that liberation. The Bible couldn't be clearer: 'the creation waits in eager expectation for the children of God to be revealed' (Romans 8:19–21).
So, at the dawn of a New Year, with massive potential for good or evil, for creation's liberation from fossil-fuelled destruction and for action to enable 'everything that has breath' to praise the Lord (Psalm 150:6), which Jesus will we follow? Will we reduce Jesus to a pocket-size eternal insurance policy or a spiritual comfort blanket, or will we worship the Lord of all creation and seek his Lordship in our lifestyles, our voting, our priorities, and our relationships with every part of his wonderful, wounded world?
[1] Jones, James. (2003). Jesus and the Earth. London: SPCK
Next month we'll begin a new series, of excerpts from: Postcards from the Middle East by Chris Naylor, which will be published in March. Dave Bookless writes,
'… It's told with humour and empathy, and most of all with deep love for the people and the places where the Bible was written and where many of today's global tensions focus. Read it soon and you'll not only be better informed, you'll see the people and region quite differently.'
We are happy for our blogs to be used by third parties on condition that the author is cited and A Rocha International, www.arocha.org, is credited as the original source. We would be grateful if you could let us know if you have used our material, by emailing [email protected].
3 responses to "How big is your Jesus?"