Will my rabbit go to heaven?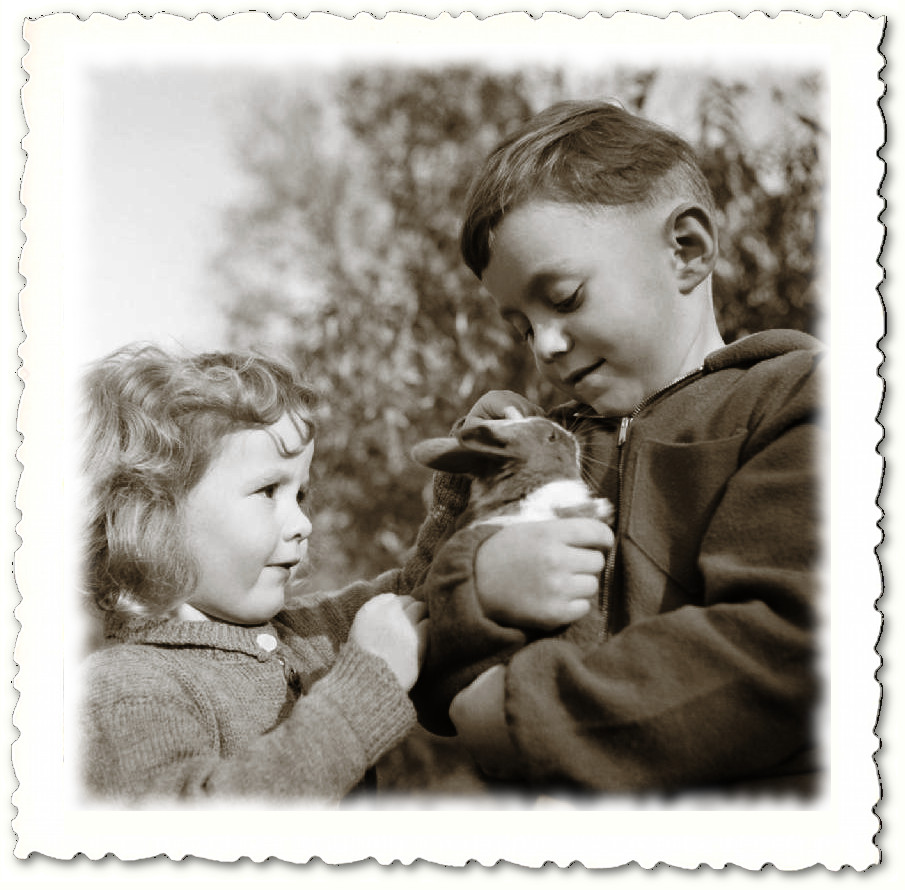 It seems a simple question, childlike even, but actually it leads into all sorts of theological, cultural and ecological minefields. Will God's new creation include other animals, and if so… will my rabbit / cat / dog / snake be there? Will I know it personally? Will we be able to communicate? How will there be enough space? And should we keep pets anyway? Are humans domesticating animals which God created to be wild? What about cats killing billions of garden birds? Shouldn't our focus be on protecting wild creatures rather than worrying about domestic pets? No wonder alarm bells rang amongst my colleagues when I suggested blogging on this subject!
Yet, pets matter to millions, particularly those in urban societies who may have little contact with wild nature. If you live in Singapore, Sydney, Cincinnati or Sydenham your pet may be your sole connection with the non-human world. Sometimes they become surrogates for human relationships, spoiled children who never answer back, but at their best they teach us what it means to relate to and care for species that are totally other, yet which reciprocate something very special. Studies suggest pets can not only be companions to the blind or deaf, but may alleviate depression, comfort the lonely, facilitate psychotherapy, rehabilitate criminals, lower blood pressure, and ease the pain of aging.
The Bible gives very little detail about the after-life, and my musings are exploratory rather than 'the official A Rocha view'. Yet, I believe we can be clear that God's new heaven and new earth will be both physical and full of living creatures of all kinds. The totality of earth's creatures, including humans, are 'very good' (Genesis 1:31), God's saving covenant at the time of Noah includes all living creatures upon the earth (Genesis 6-9) and, because of Jesus' defeat of death and sin, all creation is waiting to be set free (Romans 8:19-22). The four living creatures worshipping Jesus in glory in Revelation 4:6-11 represent one human, one wild animal, one bird, and – significantly for this discussion – one domesticated animal, the none-too-cuddly Ox.
Moreover, the Old Testament prophets consistently foresaw a time when there would be a new harmony between wild and domesticated animals and humanity: wolves and lambs, leopards and goats, lions and calves, bears and cattle, snakes and children in peaceful coexistence (Isaiah 11:6-9; 65:17-25). The 'shalom' of God's peaceable Kingdom is about restored relationship with God, each other, and also the whole creation. Hosea 2:18 sums it up: 'In that day I will make a covenant for them with the beasts of the field, the birds in the sky and the creatures that move along the ground. Bow and sword and battle I will abolish from the land, so that all may lie down in safety.'
So, where does that leave Fluffy the rabbit? We can't be sure from the Bible alone, whether each animal we've ever known will be in the renewed creation. Just imagine how many rabbits there would be! So to say, 'You'll see your Fluffy again', is going beyond scripture. However, to say, 'There will be animals in heaven and our relationship with animals then will be closer than now', is, I believe, biblically justified.
Think of it like this. Jesus said there will be no marriage in heaven (Matthew 22:30), despite marriage being God's chosen context for our closest human relationships, because heaven has something even better in store. The uniqueness of marriage will be superseded by an intimacy of relationship we cannot yet imagine. And perhaps, just perhaps, those biblical pointers of peace between all living creatures suggest we will be able to communicate with and understand other creatures too. We won't own pets in heaven, because all species will have their independent existence as creatures of God, and presumably be able to communicate with each other as well as worshipping God together. I don't know about you, but I just can't wait to speak fluent Puffin and Dog!
We are happy for our blogs to be used by third parties on condition that the author is cited and A Rocha International, www.arocha.org, is credited as the original source. We would be grateful if you could let us know if you have used our material, by emailing [email protected].
5 responses to "Will my rabbit go to heaven?"