Adam meets Lynn White Jr.
This calls for a bit of imagination… Picture a meeting, beyond the limits of time and space, between the first human and the most famous critic of Christianity's environmental credentials. Let's eavesdrop on what they might say to each other…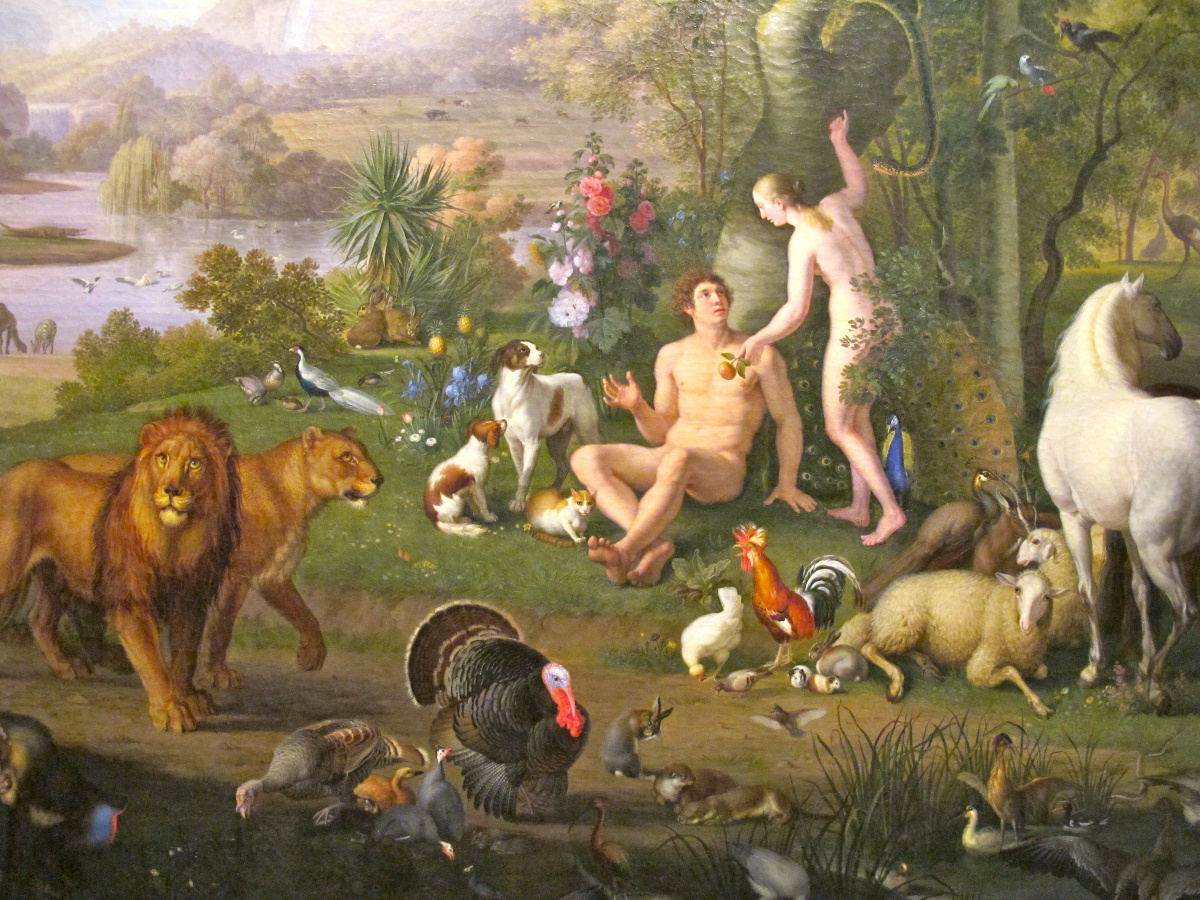 Adam: Dr White, I presume? Tell me, why did you write that fateful article on 'The Historic Roots of our Ecologic Crisis'?(i)
Lynn White: I'm a historian, specializing in the relationship between society, technology, and environment. It's my view that Judaeo-Christian religious beliefs have been central in allowing humans to dominate the world so effectively, but also so destructively. After all, didn't God make you uniquely in his image and tell you to rule over the earth and its creatures?
Adam: I don't see it that way. God made me from the dust of the ground – the adamah – which is why I'm called Adam; Earthling from earth, if you like. So I don't feel separate from the rest of nature. I'm a creature too, just as dependent on God as every other species. And that 'image of God' business… wow! That sometimes weighs heavily on me. I see it as a responsibility as much as a privilege. It's my job description – to reflect God's image, God's character, in looking after, protecting, conserving and carefully developing God's world.
Lynn White: But doesn't it also separate you from nature, and put you on a pedestal over it? As I put it in my essay, 'Man named all the animals, thus establishing his dominance over them'.(ii) Naming is surely about controlling and exerting power isn't it?
Adam: It doesn't have to be. Naming can equally be about appreciating what's unique and wonderful. I like to think of myself as the first scientist – Adam the taxonomist. Long before that fellow Linnaeus got started I was observing and categorizing the wonders of God's creation.
Lynn White: But I thought 'God planned all of this explicitly for man's benefit and rule: no item in the physical creation had any purpose save to serve man's purposes'.(iii) Isn't that the fact of the matter?
Adam: Not at all! That's a gross distortion, although sadly it's one I've often heard. God made everything for his own glory and pleasure, not for me! The climax of creation wasn't me, it was the Sabbath when God could rest and enjoy the diversity of life. Don't you notice how harmonious things were at the start? Humans and animals were given plants to eat, not each other!
Lynn White: That all sounds good but the fact is Christianity has often colluded with the exploitation of nature. I stand by what I wrote: 'Especially in its Western form, Christianity is the most anthropocentric religion the world has seen'.(iv)
Adam: With great sadness, I agree there's some truth in those words, especially the phrase: 'In its Western form'. You see, Western Christianity has read my story through the lens of Greek philosophy, imposing categories that I find alien, including the idea of a hierarchy within nature. I'm partly to blame too. Eve and I caused chaos by exerting our self-centred desires to be in charge, and ever since then we've lived in a world that, whilst beautiful, bears many scars and wounds. The roots of our ecological crisis are not just in Christianity, they're in any worldview centred on satisfying human desires above all else.
Lynn White: So, where do we go from here? I suggested St. Francis instead of you as a patron saint for ecologists.(v)
Adam: Where do you think Francis got his inspiration from? You don't need to replace what God has said. It's us, as humans, rather than the Bible, that need to change. That's why, after I messed up, God send a new Adam, a perfect image of God, to teach and model what it means to be truly human. He makes it possible for humans to recover their intimacy with God and their calling to reflect God's image in enabling God's world to be fruitful. Now, if you'll excuse me, I must get back to my gardening…
Endnotes:
(i) White Jr., Lynn (1967). 'The Historical Roots of our Ecologic Crisis'. In Science 155 (3767): 1203-1207. The article stimulated a massive debate, has received much criticism, but has also shaped the views of many contemporary environmentalists.
(ii) ibid., p.1205
(iii) ibid., p.1205
(iv) ibid., p.1205
(v) ibid., p.1206-1207
We are happy for our blogs to be used by third parties on condition that the author is cited and A Rocha International, www.arocha.org, is credited as the original source. We would be grateful if you could let us know if you have used our material, by emailing [email protected].
5 responses to "Adam meets Lynn White Jr."