Out with the old, in with the new?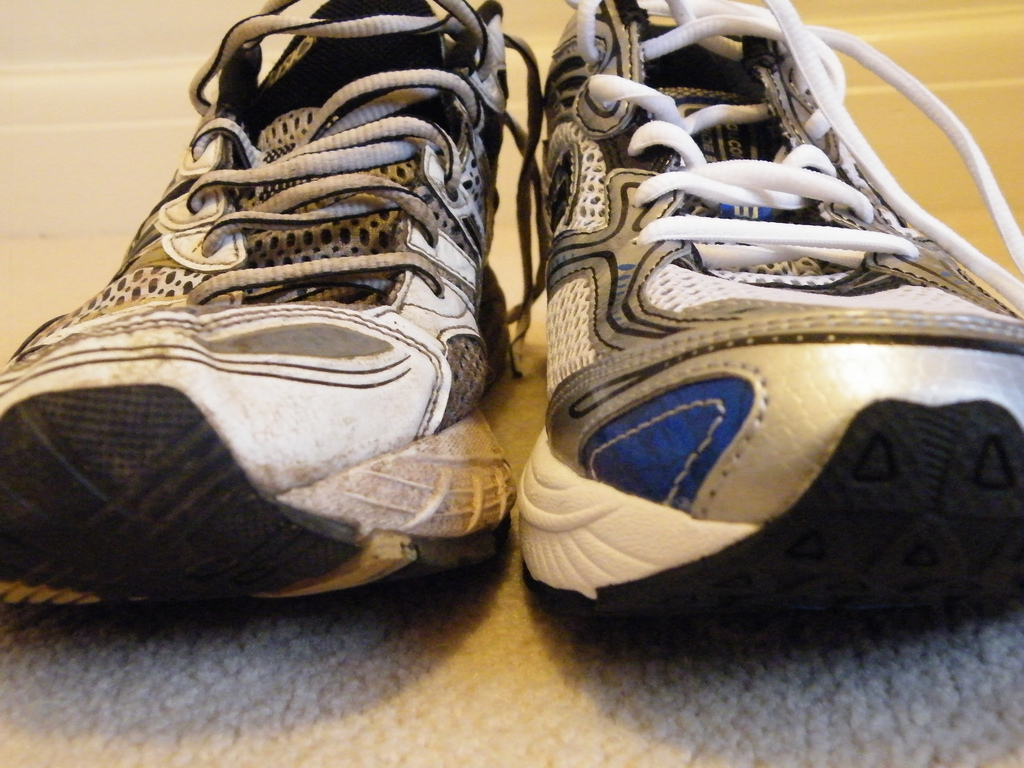 Happy New Year! Along with new opportunities and challenges, the coming year brings the possibility of a new start. The concept of beginning anew is deeply embedded in Christian thinking. At the heart of the Gospel we discover that in Jesus we can be born again, putting past failings behind us, and starting a new life in Christ. Baptism powerfully symbolizes this: submerging our old selves in the cleansing waters and emerging washed clean as new creations in Christ.
And yet… Is there a danger that we apply this Gospel dynamic where it's not meant to go? Certainly today's consumer culture takes a love of new starts to extremes. Fed up with your clothing, computer, phone or furniture? Chuck them out and buy something new (on credit if you can't afford it). And it's not just possessions… football managers get sacked after only a few poor results, plastic surgery offers the opportunity to replace or 'repair' those bits of your body that you don't like any more, and divorce statistics suggest even our most intimate relationships are not immune from the attraction of the new.
I'm not suggesting we place the blame for our throwaway society on the doctrine of new birth! What I'm pondering, though, is whether as Christians we've got our wires crossed and baptized a culture that worships the 'new' for its own sake. And that brings us to the end of the world. After all, the New Testament (it's that word 'new' again!), is full of 'new heaven', 'new earth', 'new Jerusalem', 'new creation'. As I grew up in good bible-believing churches I assumed 'new' meant exactly what it means in the surrounding culture. Not surprisingly I swallowed what turned out to be a rather new theology too… that this 'late great planet earth' would be burned up and destroyed when Jesus returned, and replaced with a brand new creation.
That's why it was such a shock when, about 15 years ago, I came across a little book by a Dutch Christian, Wim Rietkerk, called The Future Great Planet Earth. He argued that creation was to be renewed and that the replacement theology of dispensationalists and others was based on poor interpretation of a few difficult verses rather than on the Bible's overall message. I read further, finding Tom Wright's booklet New Heavens, New Earth especially helpful. The biblical evidence was overwhelming and my theology had to change – not to something new, but returning to the old truths of scripture and the early Church.
The fact is that modern English is a very limited language. We have only one word for 'new' whereas New Testament Greek uses several terms, mainly 'neos' and 'kainos'. 'Neos' means brand new, never seen before, whereas 'kainos' means new but in continuity with what has been before. If I crash my car and it's beyond repair I will get a 'Nissan Neos' instead, but if it can be fixed, repainted and cleaned up it remains my old-but-yet-new-again 'Toyota Kainos'. 'Kainos' has connotations of repair, renewal, restoration and even of recycling. Whenever the New Testament talks of new heavens, new earth, new creation, new Jerusalem it uses 'kainos'. Just as God recycles broken, messed-up people into 'new creations in Christ' so he will cleanse the whole weary and polluted creation of all the sin and corruption that have affected it, before renewing it into a new creation, centred on Christ.
As we step into a New Year, the biblical hope for creation's renewal means we can genuinely look forward, not in pale optimism but in a hope rooted in the reality of Jesus' resurrection. A new start does not mean throwing out the old, but seeing it cleansed, transformed and renewed. It means that hopeless situations, broken relationships, messed-up people, and environmental disasters are never the end of the story. New birth is possible, not by throwing out the old, but by radically cleansing and renewing it. It's not just a theological theory, but a truth for daily living, and a vision that our throwaway society desperately needs to rediscover.
Lindsey, Hal, (1970) The Late Great Planet Earth, Zondervan
Rietkerk, Wim, (1989) The Future Great Planet Earth, Good Books
Wright, N.T. (1999) New Heavens, New Earth: The Biblical Picture of the Christian Hope, Grove Books
We are happy for our blogs to be used by third parties on condition that the author is cited and A Rocha International, arocha.org, is credited as the original source. We would be grateful if you could let us know if you have used our material, by emailing [email protected].
4 responses to "Out with the old, in with the new?"