Finding our ecological niche
This blog was sparked by a conversation with Dr Darren Evans of Hull University and Dr Andy Gosler of Oxford University.
The book of Proverbs encourages us to seek God's wisdom above all else and suggests humans are not the only species to which God has entrusted wisdom. In Proverbs 30:24-28 four 'small but extremely wise' species are listed: ants, hyraxes (rock badgers), locusts, and lizards. How can such apparently insignificant creatures be wise? What they share in common is that each is well-adapted to its habitat and surroundings: ants know how to work together to store precious food in order to cope with hard times; rock hyraxes are well-suited to their marginal semi-desert habitat; locust populations swarm when food is plentiful and contract when it isn't; lizards or geckos come even into Kings' palaces to catch insects. The wisdom of each of these creatures consists in living well within its ecological niche – knowing its place in the order of things.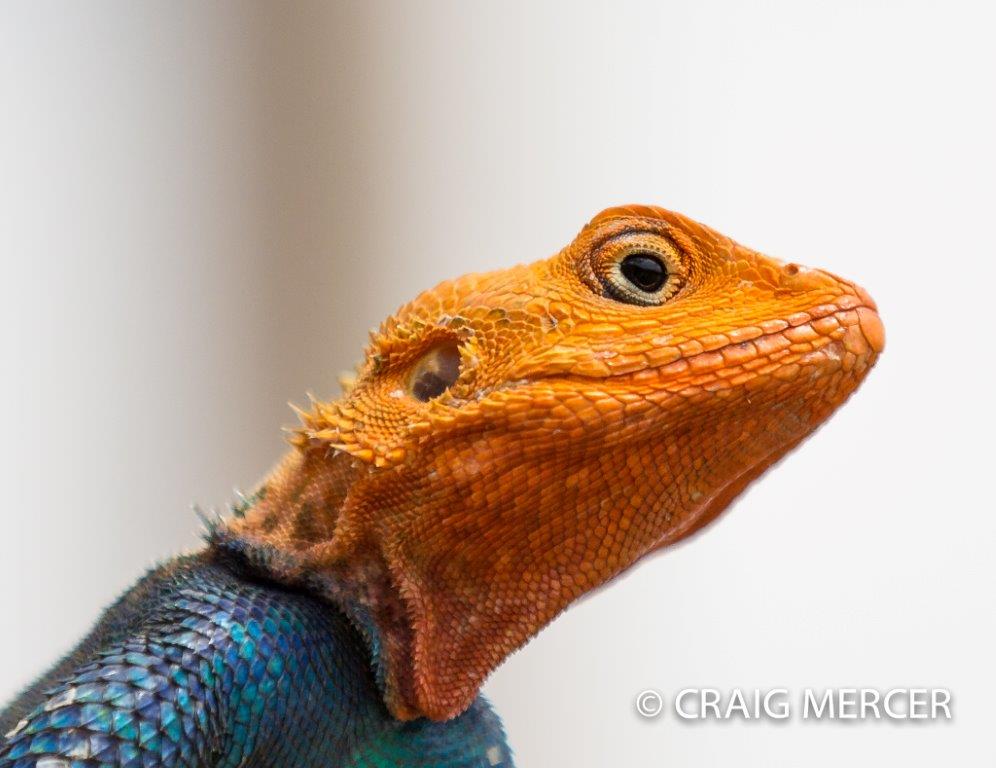 Every species on earth has its ecological niche – the position within an ecosystem where it can find resources to meet its needs without being outcompeted or destroyed. As humans we are perhaps unique in being able to live in almost any of this planet's ecosystems. Humans exist in tropical, temperate, arctic, desert, montane and marine environments, adapting and exploiting our surroundings and using tools and technology to meet our needs and wants.
As we have succeeded, so we have moulded the planet to our specific needs. Today over 40% of earth's land surface is urban or agricultural land [1] serving just one of earth's millions of species, whilst roads fragment many other habitats too. Whether we look at population growth, energy consumption or pollution, the human footprint is so great that some scientists say we are entering a new geological era, the anthropocene.[2]
Does this mean that humans have no ecological niche, that we are some kind of planetary super-predator? Or, does it suggest that whilst we are successful and may call ourselves Homo 'sapiens', we are failing to be wise?
I suggest we do indeed have a niche. It is not so much an ecological as a theological niche. It is nevertheless our place in the order of things, and that is to be the 'steward species'. Our unique adaptability and power give us a unique responsibility towards other creatures. Scientists tell us that a species' ecological niche is not simply its place in a habitat but within a community of species. After all, ecology, like theology, is ultimately a science of relationships. Charles Elton said, rather nicely, 'When an ecologist says "there goes a badger," he should include in his thoughts some definite idea of the animal's place in the community to which it belongs, just as if he had said, "there goes the vicar."' [3]
Humanity's niche, entrusted to us in the very first command God gives, in Genesis 1:26-28, is to be the care-taker species, responsible and response-able for the whole ecological community within which we find ourselves. Our Genesis calling to 'fill the earth' is not about overpopulating the planet but an invitation to spread into every habitat. The injunction to 'subdue the earth' is not inviting selfish domination but sensitive developmental stewardship, serving and preserving through agriculture, technology and conservation, not for our benefit alone but for the equal benefit of every species in the community of creatures that God declared 'very good'.
When we reflect God's delight in all his creatures by ensuring the flourishing of healthy ecosystems, we act with wisdom and we truly reflect the image of God. When we live beyond our means, over-consuming and over-populating, we cease to reflect God's image and act less wisely than those proverbial ants, hyraxes, locusts and lizards.
Endnotes:
[1] Anthony D Barnosky, Elizabeth A Hadly, Jordi Bascompte et al. (2012) Approaching a State Shift in Earth's Biosphere, Nature, Vol 486: 52-58
[2] Will Steffen, Åsa Persson, Lisa Deutsch et al. (2011), The Anthropocene: From Global Change to Planetary Stewardship, Ambio, Vol 40 (7): 739–761
[3] Elton, Charles Sutherland (2001). Animal Ecology. University of Chicago Press. p.64
We are happy for our blogs to be used by third parties on condition that the author is cited and A Rocha International, www.arocha.org, is credited as the original source. We would be grateful if you could let us know if you have used our material, by emailing [email protected].
6 responses to "Finding our ecological niche"