Whose world is it anyway?
When I was a child growing up in India, there was a song we often sang at school. The first verse went:
This land is your land, this land is my land,
From the Himalayas down to Cape Comorin,
From Bombay city to old Calcutta,
This land was made for you and me.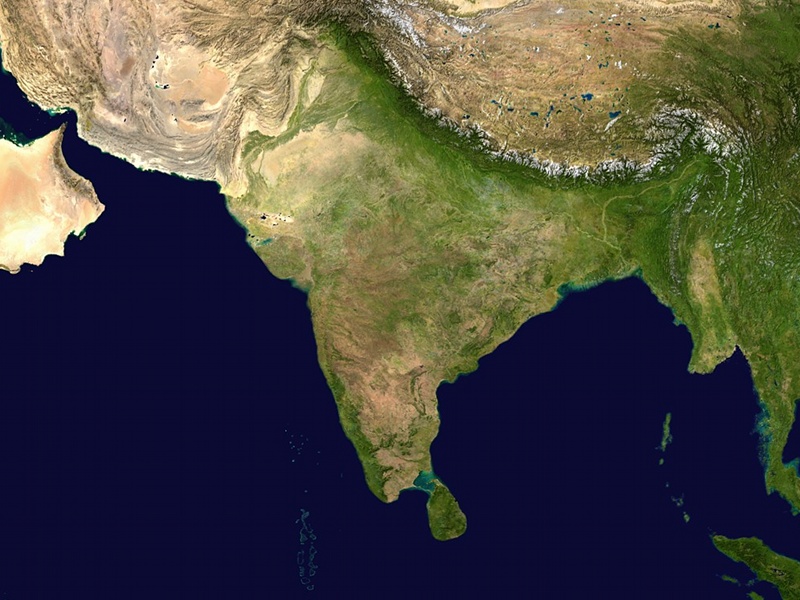 Even though my parents were British, I was Indian-born and sang from the heart. I felt a deep connection to India. It was 'my land'. Later I discovered the song was adapted from a Woody Guthrie folk classic, originally about the USA ("This land is your land, this land is my land, from California to the New York Island; from the Redwood Forest to the Gulf Stream waters …"), but re-written for many different places around the world.
Connection to place is important and good. In Acts 17, Paul tells the Athenians that God has marked out the time and boundaries of when and where people live, "so that they would seek him and perhaps reach out for him and find him" (vs. 27). We are placed people, finding God in the particular national and ecological contexts he puts us in.
Yet Woody Guthrie's song goes too far: 'this land was made for you and me'. There's a big difference between belonging to a place, and the place belonging to us. Sadly Christians have often confused the two. I was taught in church as a child that God has given us this world to enjoy as we wish. It's a dangerous half-truth. It's half true because God does want us to enjoy the world, to rejoice in its beauty and diversity. Yet it's dangerous because it suggests we have ownership rights over the planet and its 'resources'.
It's a shock to realise how radical the bible is about ownership. "The earth is the Lord's and all that is in it" states Psalm 24:1. Not only the planet itself, but all it contains: mountains, oceans, forests, oil and coal deposits, plants and animals … yes the humans too … belong to God (Psalm 50). This world wasn't made for us. It was made – according to Colossians 1:16 – 'by and for Christ'. Even the Israelites living in the Promised Land are bluntly told by God: "The land is mine and you reside in my land as foreigners and strangers" (Leviticus 25:23). As Crocodile Dundee, from the film of the same name, said: "For people to argue about who owns the land they live in is a bit like two fleas arguing about who owns the dog they're on!"
So, how are we to see the world? Former British Prime Minister, Margaret Thatcher was spot on in a 1988 speech: "No generation has a freehold on this earth. All we have is a life tenancy – with a full repairing lease."
Biblically, we are to see the earth and all it contains as God's gift on loan, like a beautiful borrowed and shared home. Once we see the earth as gift-on-loan, that transforms our relationship with possessions, people and other species … and through that, with God. We are freed to recognise our dependence and interdependence, and to share freely and give generously, saying to God with King David: "Everything comes from you, and we have given you only what comes from your hand" (1 Chronicles 29:14).
We are happy for our blogs to be used by third parties on condition that the author is cited and A Rocha International, www.arocha.org, is credited as the original source. We would be grateful if you could let us know if you have used our material, by emailing [email protected].
12 responses to "Whose world is it anyway?"