The Pope, the poor & the planet
Pope Francis has been making waves, what with washing the feet of a young Muslim woman on Maundy Thursday, challenging wealthy vested interests in and outside the church, and shunning papal pomp and luxury. Perhaps, though, it's the name he's taken and what it stands for, that has caused the biggest stir.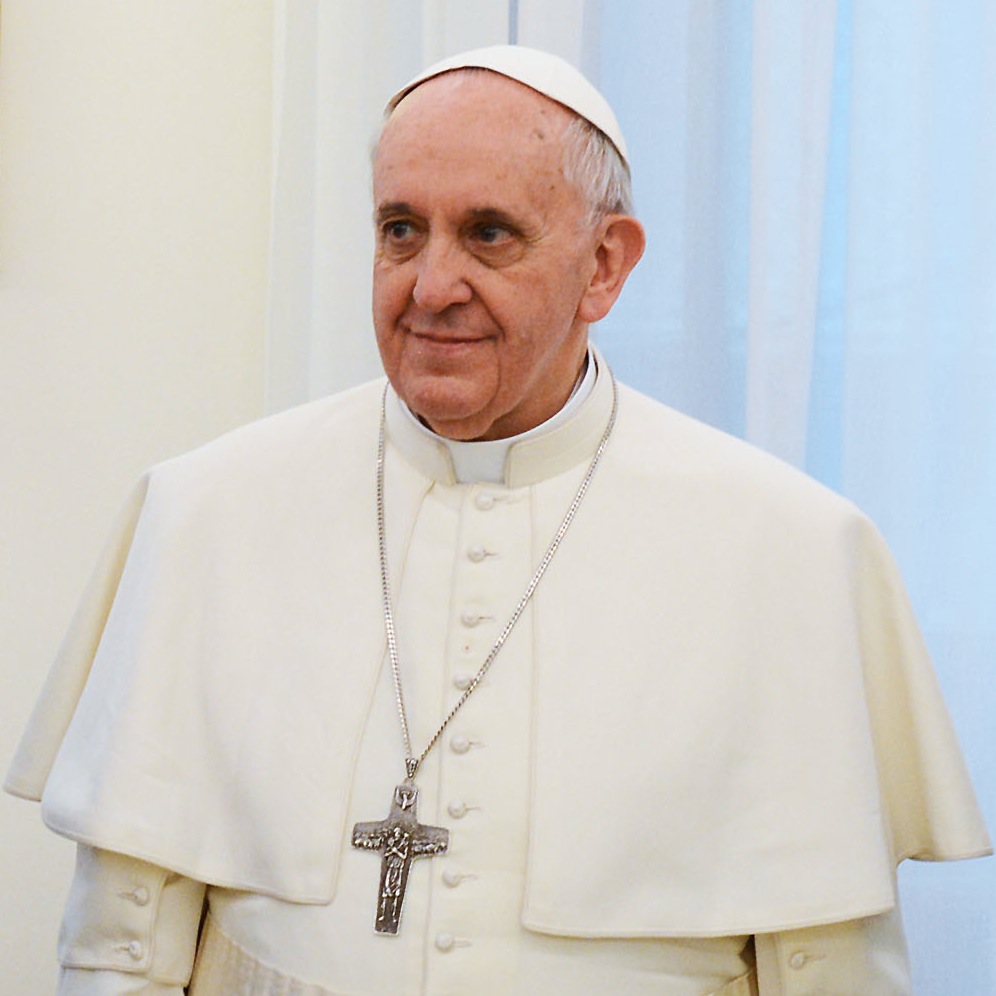 St Francis of Assisi was no ecclesiastical bureaucrat but a radically simple disciple of Jesus, who dared to take the Bible literally. He caused a stir by befriending Muslims, selling his possessions, identifying with the poor and preaching to birds and animals. One Peruvian Archbishop who worked closely with Pope Francis (then Cardinal Bergoglio) at a major Catholic Bishops' conference in Aparecida, Brazil, in 2007, says that the three themes which are now being emphasised in his Papal homilies were identified at that gathering: 'the personal encounter with Christ, the option for the poor and stewardship of creation'. Not a bad three-point summary of the Gospel, in my humble opinion!
Almost every public address the new Pope has given has mentioned both justice and stewardship. Caring for the poor and caring for creation are not alternatives. Both flow from the character of God, and both are indivisible in practice. Environmental destruction and climate chaos impact the poor first, as they live closest to the margins, immediately dependent on reliable weather and good harvests. Mary Robinson, former President of Ireland states, 'Climate change is already having a domino effect on food and nutritional security for the world's poorest and most vulnerable people. Child malnutrition is predicted to increase by 20% by 2050… This is the injustice of climate change − the worst of the impacts are felt by those who contributed least to causing the problem.'
A Rocha's work around the world attempts to find win-win solutions in addressing both poverty and environment. Planting forests in Ghana absorbs carbon, improves biodiversity, and provides sustainable incomes through inter-cropping, bee-keeping and sustainable harvesting. Replanting threatened Huarango trees in arid parts of Peru arrests desertification, stabilises climate and attracts wildlife. The ASSETS scheme in Kenya harnesses ecotourism centred on a mangrove creek and threatened forest to provide incomes for local villagers. Providing toilets and clean drinking water for shanty-dwellers around Lubigi Wetland in Kampala, Uganda, addresses human health and also improves the quality of a vital urban wildlife habitat.
For those involved in A Rocha, it is our 'personal encounter with Christ' which is the driving force for all we do. If Christ is the one 'by whom and for whom all things were made', and 'in whom all things hold together' then following Jesus means getting our hands dirty in practical action for the poor and the planet. Alleviating poverty and protecting biodiversity are both Kingdom work.
I am not a Roman Catholic, but as a Christian I am challenged to see a Pope who moves beyond pontificating, and who acts on Gospel convictions. As he is reputed to have said in encouraging Argentine priests to live in shanty-towns, 'A pastor has to smell of sheep'. We must be careful we don't make Pope Francis the great hope of Christian environmentalism – in his Easter sermon Archbishop Justin Welby warned of the dangers of 'hero leaders' − and we must pray for the new Pope as he challenges powerful vested interests. However, on this occasion, Pope Francis, echoing his famous yet humble namesake, deserves the final word (taken from his Easter sermon):
'Let us accept the grace of Christ's Resurrection! Let us be renewed by God's mercy, let us be loved by Jesus, let us enable the power of his love to transform our lives too; and let us become agents of this mercy, channels through which God can water the earth, protect all creation and make justice and peace flourish.'
We are happy for our blogs to be used by third parties on condition that the author is cited and A Rocha International, arocha.org, is credited as the original source. We would be grateful if you could let us know if you have used our material, by emailing [email protected].
3 responses to "The Pope, the poor & the planet"