A murder in the creation care movement
Taking care of creation is sometimes more than mere words and issues. For some, it is a matter of life and death. Such was the case for Honduran preacher and community leader José Matilde Bonilla. In 2003, Bonilla tried to stop a group of men who were clearing the rainforest in order to cultivate marijuana. Acting on behalf of a Christian development agency, his intervention as a volunteer park ranger did not impress the local drug barons. He was gunned down in his own home while having dinner with his wife, Telma, and their eight children.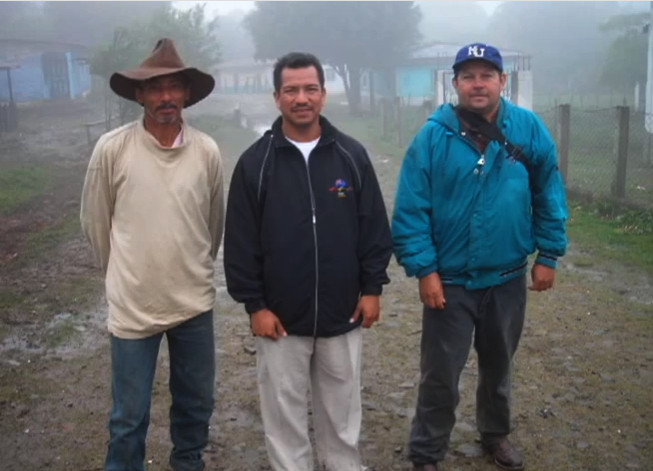 For me, this surprising story launched a ten-year journey to uncover Bonilla's back-story and other unusual stories of Christians accomplishing dramatic and wonderful things on behalf of creation's care. Eventually, I traveled to Honduras to meet the Bonilla family and to pay my respects at the grave of their husband and father. Years later, I can still hear Telma's quiet sobbing as she told me about her husband.
One of my unexpected discoveries during this journey is that, in a few select villages around the world, Christians are using tourism to care for creation and to generate income and jobs in their communities. In Bonilla's community, the glorious rainforest supports a tourist lodge with hiking trails and observation towers.
Business efforts such as this one in Honduras are part of a growing movement called ecotourism or sometimes, community-based tourism. In fact, ecotourism is one of the fastest growing subdivisions of the global tourism industry.
A Rocha is involved in two African community tourism projects. Savannaland in northern Ghana is a unique project that links several villages around the Mole National Park. This regional organization spreads the economic benefits generated by tourism over a larger area. The second A Rocha project, which is one of the premier projects among Christians, is the ASSETS program in Kenya. Tourists to Kenya's coast can plan to visit a unique forest and birding area. The tourist income stays in the villages and defrays educational expenses for the children of struggling families.
Additional encouraging case studies of Christians involved in creation's care popped up in Guatemala, Colombia, Uganda and even the Solomon Islands. These creative approaches have been pulled together into a book. My student and friend, Chantelle du Plessis, joined as co-author and in 2013 – ten years after Bonilla's murder – we saw the first copy of Wild and Wonderful: Tourism, Faith and Communities. The stories in the book will encourage you and there is plenty of information on how to start your own community-based tourism business. The book also contains a directory of these Christian businesses.
If you are planning a holiday, please support them and visit soon!
We are happy for our blogs to be used by third parties on condition that the author is cited and A Rocha International, www.arocha.org, is credited as the original source. We would be grateful if you could let us know if you have used our material, by emailing [email protected].