Three weeks last summer…
Last summer, events conspired to give me three totally different experiences spread over consecutive weeks, which together made me reflect deeply on contemporary values and culture. Week 1 was spent at a Christian festival [1], part of Week 2 with my family at Disneyland Paris, and Week 3 as a guest speaker at the Taizé Community in France. The question I found myself asking was, 'What is the spirituality of this gathering?' In other words, what are its 'gods' – its underlying, unwritten values and assumptions about what really matters?
As you might expect, it was Disneyland Paris that wore its heart on its shiny sleeve. Disney's values are transparent. Fantasy, escapism, living the dream … You can be whatever you want to be … as long as your pockets are deep enough. The park was full of little superheroes and princesses, mostly over-tired, many over-fed, some no doubt facing lives of poverty or disability but at least in their imaginations they could live the dream. It is a hermetically-sealed world, with fences and security guards separating it from the other France in the news this summer – the migrants and refugees seeking safety and asylum in Europe. Disney is multicultural in that hijabs and turbans mix in the queues alongside miniskirts and tattoos, but it is a homogenised, global culture of overpriced food, relentless marketing, glitzy showiness, all feeding the insatiable desire for more … more disposable stuff, more calories, more fantasy … anything but reality. It's also highly enjoyable if you're into adrenalin-filled rides … but its core spirituality is a deeply troubling one … You are what you buy, fantasy is better than reality, desires should be fed incessantly. It's why in my lifetime we've moved from 'The bare necessities of life' [2] to reaching 'To infinity and beyond' [3] as we overconsume the planet's resources. Of course, Disneyland is a soft target. Banksy's spoof theme-park, 'Dismaland' exposed and undermined its values very effectively, but it also failed to provide any positive alternative.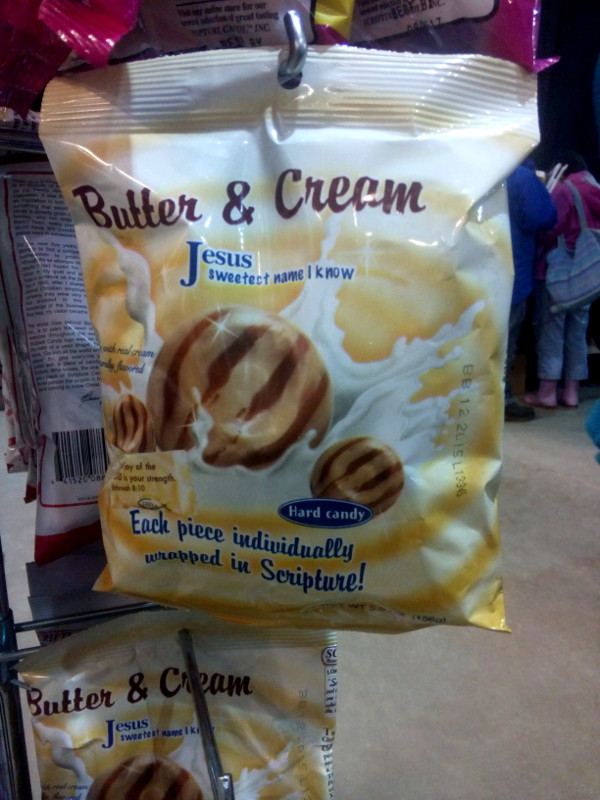 So, what about the other two weeks – the Christian festival and the Taizé community? Not surprisingly both brought God into the equation. At both I sensed a real hunger for God, but the offering was packaged very differently. At the festival, the worship was loud, contemporary, mid-Atlantic and repetitive. At Taizé it was quiet, timeless, multi-lingual and also repetitive. Although most of us at the festival were in tents or caravans, so living relatively simply, there was a sense that hunger for God and hunger for materialism's offerings were comfortable bed-fellows. The marketplace was full of Christian 'tat' – skintight t-shirts with 'Does my faith look big in this?' and packets of sweets labelled 'Jesus – sweetest name I know' (every sweet individually wrapped in scripture). On the half-day lots of people headed for a nearby shopping complex to have some retail therapy.
Taizé challenged me most deeply, partly no doubt because it was new to me, but also because of its uncompromising challenge to materialism and consumerist religion. Here are a bunch of people who have taken vows of poverty and celibacy and yet attract 100,000 young people from across Europe every year, because of the depth of what they stand for. They pray, they make pottery, but they are also utterly engaged with the pain of the world. They've sent teams and aid to North Korea, they have a long-term presence in Bangladesh, and whilst I was there they were hosting Syrian and Ukranian young people. When Taizé's popularity led to stalls selling overpriced food and religious knick-knacks they simply undermined these with a fairtrade, volunteer-led shop. When some businessmen planned a luxury hotel for those who wanted Taizé-lite (the spirituality without the simple living), the brothers threatened to move the whole community if it went ahead. Amongst my fellow speakers were ambassadors, politicians, business leaders and religious dignitaries, many of whom had discovered their calling as young adults at Taizé decades before, and kept themselves grounded in what really matters by visiting each year.
None of the places I visited this summer are perfect. But if I ask myself where Jesus would be most at home, I find myself challenged. I think he'd love the childlike delight at Disneyland and the uninhibited worship at the Christian festival. Yet, as I re-read the Gospels, I find Jesus often spoke out on the dangers of addiction to money, wealth and possessions – a challenge Disney blatantly disregards and the Christian festival quietly ignores. The challenge of Taizé is so deeply counter-cultural because it recognises that we simply cannot worship both God and material things.
Our hearts are too small to have space both for loving God and loving stuff.
Material things aren't bad – God made them 'very good' − but the key lies in what we seek first: God's Kingdom or our own comforts and desires. Taizé attracts young people to spend hours in prayer and silence because at its heart are the values of God's Kingdom as Jesus summed them up in Matthew 5:
Blessed are the poor in spirit, for theirs is the kingdom of heaven.

Blessed are those who mourn, for they will be comforted.

Blessed are the meek, for they will inherit the earth.

Blessed are those who hunger and thirst for righteousness, for they will be filled.

Blessed are the merciful, for they will be shown mercy.

Blessed are the pure in heart, for they will see God.

Blessed are the peacemakers, for they will be called children of God.

Blessed are those who are persecuted because of righteousness, for theirs is the kingdom of heaven.
[1] Although it's easy to work out which Christian festival, I'm not going to name it because I don't want the attention to be on that particular festival or Christian 'stream'. It might just as well have been several others …
[2] From the first Disney film I watched, 'The Jungle Book'
[3] "Toy Story" – Pixar / Disney
We are happy for our blogs to be used by third parties on condition that the author is cited and A Rocha International, www.arocha.org, is credited as the original source. We would be grateful if you could let us know if you have used our material, by emailing [email protected].
2 responses to "Three weeks last summer…"