Mission: Saving souls or saving seals?
A friend emailed me this week: "The Great Commission is clearly about making disciples, and not about ecology or creation care. It's alright that churches get involved in taking care of the planet, but as a secondary project – evangelism and discipleship come first. So, it's not that we don't save seals, but we do so after we've saved souls."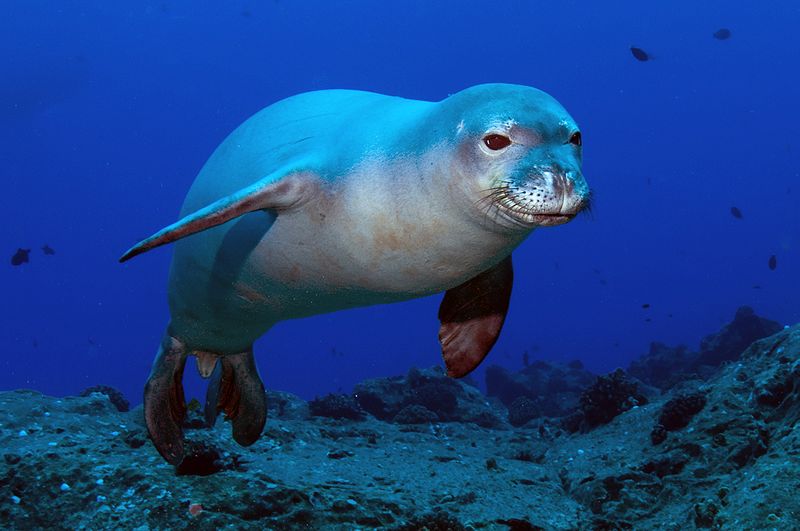 The email touched a nerve. Although I've been committed to creation care for 20 years, a deep reflex still makes me question the priority of what I'm doing. That's healthy… if it takes me back to what the Bible actually says. So what pointers does Scripture give? Is creation care really a distraction from 'our core business' of evangelism? There's so much to say, and in a brief blog I can only answer in bullet points… but please join the discussion!
Jesus' Great Commission in Matthew 28:19-20 never mentions 'saving souls' or evangelism! It says 'make disciples' which includes but goes far beyond making converts. It also includes teaching people "to obey everything I have commanded you"… summed up in 'Love God and love your neighbour'… both of which mean caring for creation – which God loves and sustains, and without which our neighbour starves.
The 'Great Commission' reads slightly differently in each Gospel. In Mark 16:15 Jesus says: 'Go into all the world and preach the gospel to all creation.' The Gospel is good news not just for souls, not just for people, but for all creation. How do we 'preach' to mountains and forests and animals? St Francis allegedly said 'Preach the gospel always; use words when necessary.'
Don't forget the first commission! The New Testament builds on the Old, and the foundational command God gives to all humanity (Genesis 1:26-28, 2:15) is to reflect God's image (his just and gentle character) in how we rule over creation.
Did Jesus just preach and 'save souls'? No! He proclaimed and demonstrated the whole of God's good news – for the sick, the poor, and in calming nature's storms. In his parables, teaching and lifestyle he modelled an attentive listening to the rhythms of creation.
The gospel Jesus preached was never about getting saved from this world. It was good news of the Kingdom of God – which we pray for and seek to bring about, 'on earth as in heaven'. Earthing heaven is Kingdom work!
Nature is God's best evangelist. Paul says this in Romans 1:20 – God's power and character are 'clearly seen' through 'what has been made'. When we fail to care for creation our evangelism is less effective. However, as evangelist Rob Frost said, 'When Christians take the earth seriously, people take the gospel seriously.'
Biblical mission has evangelism at its heart but goes far wider. The Lausanne Covenant defines it as 'using the whole church to bring the whole gospel to the whole world.' It includes evangelism, discipleship, mercy, justice and earthkeeping – these 'Five Marks of Mission' are like five fingers on a hand, or the five senses. To separate them or rely on one without the others is to diminish the gospel – the full good news of God's Kingdom. It's not just about saving souls, it's about 'saving wholes' – whole people in a whole creation. And if Jesus isn't Lord of all, then he's not Lord at all.
We are happy for our blogs to be used by third parties on condition that the author is cited and A Rocha International, arocha.org, is credited as the original source. We would be grateful if you could let us know if you have used our material, by emailing [email protected].
18 responses to "Mission: Saving souls or saving seals?"