Let me sow love
Valentine's Day can simply seem like a product of our shallow, materialistic culture. Pink hearts, soppy cards and tacky gifts automatically fill the shelving slot that Christmas has left. However, try telling that to my wife … who fully expects a card, flowers and a romantic meal out!
The thing is, love needs actions to make it real. I might declare, 'I don't need to give you a card to show that I love you,' and whilst that's technically true, if I don't it will feel as though I've not bothered to make an effort … unless I do something highly original and thoughtful instead.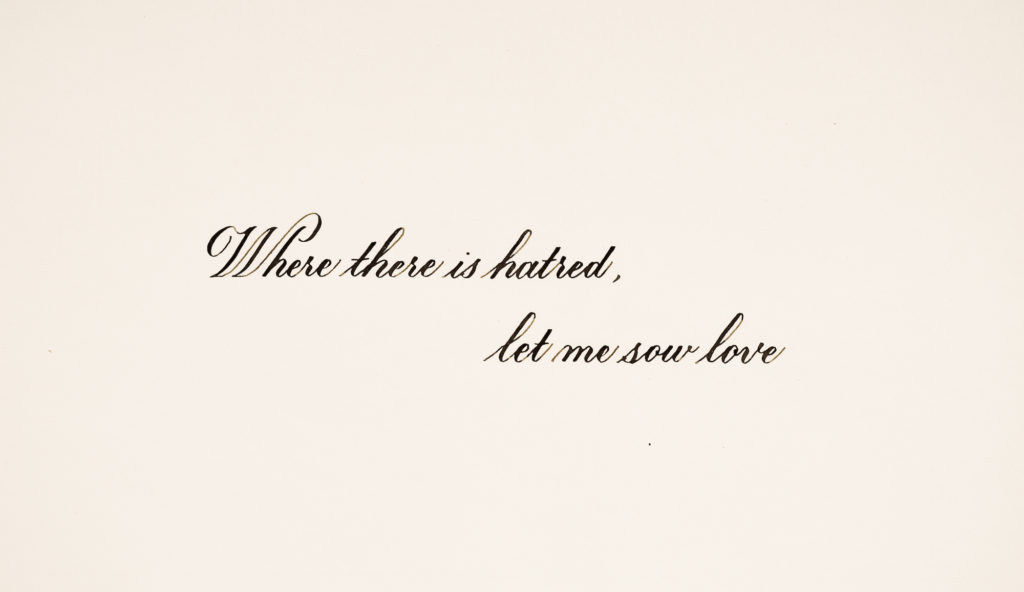 In the famous 'Prayer of St Francis', we find the short phrase 'Let me sow love.' (The prayer wasn't written by St Francis, although some of the words may have come from his companion Brother Giles; see the Wikipedia article.) That got me thinking about love and conservation, because love is rather like sowing a vegetable plot or any form of care for the natural world. Love, gardening and conservation are all high-risk enterprises which involve giving something away but with no guarantees of a return. They're an investment of emotion and effort and time. The rewards are not instant (though love can start that way), but involve long-term nurture and cherishing, 'for better, for worse'.
When I think of 'Let me sow love', I picture some of my A Rocha colleagues around the world, and the sacrificial, selfless pouring out of their lives to protect forests, coral reefs, urban gardens, and the human and nonhuman communities these support. What else but love makes sense of 30+ years of fragile and sometimes unpopular work to protect the Ria de Alvor in Portugal? What else but love sees the point in planting and watering Huarango seedlings in the coastal deserts of Peru? What else but love (and good science) spends countless hours trapping non-native predators to save a threatened sea-going petrel (the wonderfully named Oi!) which nests in burrows on a mountain in New Zealand? As Paul puts it, love 'always protects, always trusts, always hopes, always perseveres'.
Today there's plenty of talk about putting a price on nature, ecosystem services and natural capital. Yet, it's love − not money − that makes people passionate about protecting wildlife and ecosystems. There is a place for economic valuations of nature to persuade policy-makers and politicians, but far more important is touching people's hearts. We don't read Jesus saying 'God did a cost-benefit analysis and calculated the world was worth saving'. We read, 'God so loved the world …'.
So, at risk of succumbing to the very commercialism I've questioned, let me sow an idea. This Valentine's Day, whether or not you'll be romancing a loved one, why not take a risk, have a flutter, and do something practical to sow love for God's creation? Don't do it instead of a gift for your partner (my wife would not be happy!) but as something extra special. Why not sow love through A Rocha's Gifts with a Difference online store, riskily investing in trees, in briquettes or beehives for marginal communities, and in nurturing the tender shoots of hope for God's beautiful and fragile world?
We are happy for our blogs to be used by third parties on condition that the author is cited and A Rocha International, arocha.org, is credited as the original source. We would be grateful if you could let us know if you have used our material, by emailing [email protected].
2 responses to "Let me sow love"