A fair COP?
It was extraordinary to be in Paris during the COP negotiations. Security was, unsurprisingly, extremely tight and very visible. A Rocha's two main events – a debate on 'Faith and Conservation' at the main COP site and a major conference in partnership with other Christian groups at a central Paris church – were both packed out and caused significant interest. This was in large part due to our high-profile speakers, including Bishop Ef Tendero of the World Evangelical Alliance and Dr Katharine Hayhoe, committed evangelical and respected Climate Scientist. I found myself doing more media interviews in a day than ever before, and that was nothing compared to the buzz around Dr Hayhoe! The COP site at Le Bourget felt at times more like a festival than a serious conference, with a circus of events profiling everything from cutting-edge science to weird and wonderful cultural sideshows. Then came the agonising wait for final agreement, with rumours and counter-rumours flying around, before the eventual unanimous acceptance by 195 countries.
So, now the dust has settled, the marquees are dismantled, and the circus has left town, what are we to make of the COP21 Agreement, and where do we go from here?
Dazed and confused? It appears many organizations are in shock at the apparent success of Paris. It was, undoubtedly, a remarkable diplomatic achievement. Beforehand, nobody was predicting a text which aspired to limiting the world to a 1.5°C rise above pre-industrial levels, set a target of raising $100 billion a year to help poorer countries adapt, and talked of a global zero emissions target later this century. What a contrast to the last time that the global environmental movement got really worked up about a Climate Change conference, in 2009 in Copenhagen. I can well remember the despair and gloom − including amongst many Christians – following the abject failure of that meeting. Now, the despair has given way to euphoria and back-slapping delight. To read some press releases, you'd think the world was now safe – job done!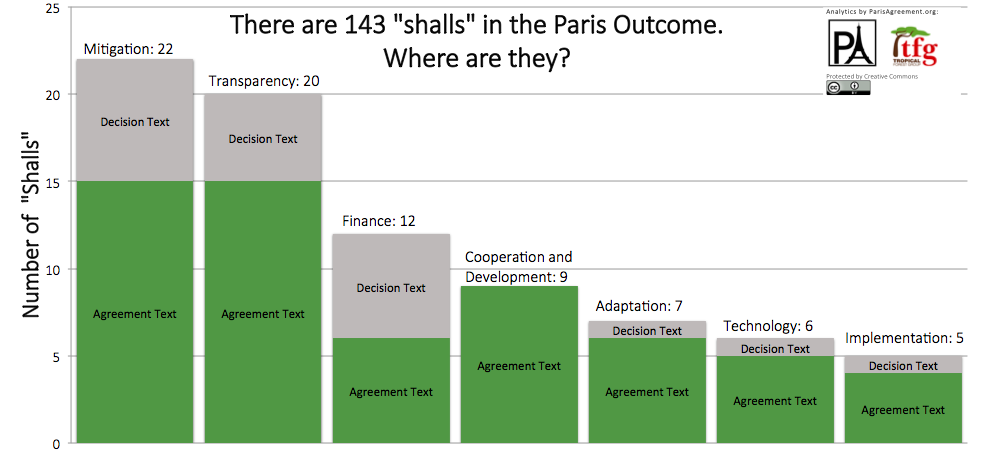 Weasel words? Others have been sharply critical, and pointed to the vagueness in the text:
An analysis of the agreement shows the term 'shall' (which carries legal obligations) is used 143 times, but the term 'should' (with moral but no legal weight) is used at key points, particularly in relation to climate finance.
Keeping temperature rises below 1.5°C or even 2°C means leaving fossil fuels in the ground but, astonishingly, the terms 'fossil fuels', 'coal' and 'oil' never appear in the 32 page agreement. As 350.org have rightly said, 'World governments have agreed, in principle, to global action, but without a clear commitment to how and when they will transition off fossil fuels.'
The Paris Agreement advocates technological and market-based solutions to produce green energy and reduce emissions, but these solutions have not delivered thus far.
There are already signs of countries publicly welcoming the Paris Agreement, but quietly ignoring it … or in the case of some US Presidential candidates,     actively condemning it. The UK Government has praised the Paris     agreement yet simultaneously opened up the UK for fracking licenses     (including under National Parks) which are completely incompatible with COP21's targets.
The nature of COP, and the nature of hope. So, who are right: the naïve optimists or the cynical pessimists? Will COP21 turn out to be a turning-point or a cul-de-sac? At this point Christians need to get biblical to find our bearings. Neither the despair of Copenhagen nor the euphoria of Paris will last. Ultimate hope, for Christians, is not rooted in political and economic solutions, important though these are, but in God's commitment to justice and to creation. A biblical understanding of human nature tells that people and nations are capable of great good yet susceptible to temptation and greed. There are also principalities and powers, in this case vested industrial and economic interests, who need to be named and challenged. If the aspirations of the Paris Agreement are to be fulfilled, then work has only just begun.
In the end, one of the most significant things about Paris was not just a surprisingly positive yet flawed agreement, but that evangelical Christians from around the world came together publicly to pray, share, campaign and release a strong united statement. The US Department of State has said, 'the faith community has been essential in making the case that confronting climate change is our moral responsibility. The Christian community has led that effort …' Working alongside brothers and sisters from many countries, including the Philippines, India, Ghana, the US, Canada and across Europe, I was reminded of Romans 8:19, 'For the creation waits in eager expectation for the children of God to be revealed.' Perhaps, at last, God's children are responding to the groaning of creation and recovering their call to tend and keep God's good earth.
We are happy for our blogs to be used by third parties on condition that the author is cited and A Rocha International, www.arocha.org, is credited as the original source. We would be grateful if you could let us know if you have used our material, by emailing [email protected].
One response to "A fair COP?"